Purchase Now
Leatherman Tools Original Leatherman Juce C2 Red Pocket Survival Tool (LJC2)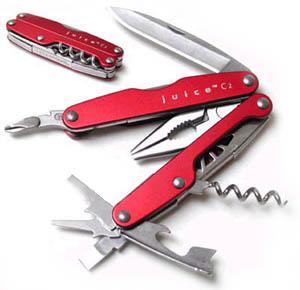 Surplus and Outdoors
, 38 Comberton Hill, Kidderminster, Worcestershire, UK
T: 01562 863 464
E: sales@surplusandoutdoors.com
Leatherman Tools Original Leatherman Juce C2 Red Pocket Survival Tool (LJC2) - Get it now from Surplus and Outdoors
Leatherman Juice C2 Red Pocket tool (LJC2)
Extremely handy Compact Tool.
Fiery red anodized aluminum handles
A true Leatherman !
well equipped with pliers
wire cutters and four screwdrivers
The C2 also comes with a corkscrew
can and bottle opener
smallest size chassis of the Juice models
Comes in the color 'Inferno.'
A lanyard attachment allows it to be easily attached to:
A zipper, carabiner, or key chain
Leatherman's 25-year warranty
Comes in Nylon Pouch.