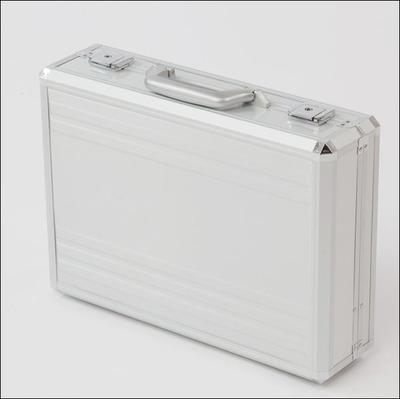 Kandu Aluminium Laptop Case - Get it now from Kandu-Furniture Ltd
A very modern and stylish aluminium Laptop case, with a smooth brushed finish.The case has a smart black contrasting interior with a handy portfolio section located in the lid.Inside the case are two velcro straps to keep the laptop secure when in transit. For security there are matching silver key lockable catches.
Very smart and functional, a great gift.
Sizes:
External 455 x 330 x 130mm
Internal Base 420 x 280 x 70mm
Colour:
Aluminium
Weight:
3.1kgs