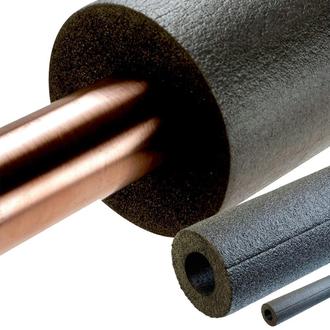 Electric Fence Online Water Pipe Insulation - Get it now from Inavata T/as Electric Fence Online
This high quality, flexible water pipe insulation has been selected as a safe and suitable pipe insulation for fitting ON TOP OF OUR PIPE HEATER CABLES.
The insulation is a useful addition to the heater cable and provides extra protection during prolonged and very cold periods. The insulation is manufactured using a closed cell structure foam material that is 19mm thick with extremely low thermal conductivity. The insulation is ideal for use with your thermostat controlled heater cable and will frost proof your water pipes down to -40˚C.
Supplied in 2m pre-split lengths, the water pipe insulation is very easy to fit around your pipe and cable.
When ordering, please select the correct size insulation for your water pipes diameter.
For fitting to your water pipe ON TOP of your heated cable
Supplied in easy to fit, pre-split 2m Lengths
Insulation 19mm closed cell
Low thermal conductivity for temperature ranges -40˚C to +105˚C
To order - SELECT YOUR PIPE DIAMETER and the number of 2m lengths required above