Purchase Now
Gallagher Electric Fencing Birth Alarm Complete Set SMS (Mobile Phone Version)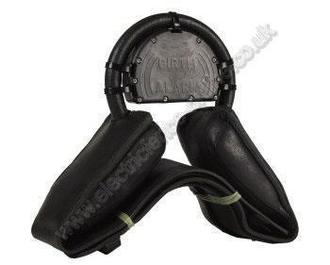 Gallagher Electric Fencing Birth Alarm Complete Set SMS (Mobile Phone Version) - Get it now from Inavata T/as Electric Fence Online
This Birth Alarm set consists of a GSM Transmitter (with battery) and complete Anti-roll Girth 1.25m.
So long as you have a GSM mobile phone that is connected and in coverage, you will be able to receive the signal from your Birth Alarm Transmitter.
Please Note: For reliable performance, mobile phone signal strength should be as near perfect as possible… Please ensure that signal strength at your horses' location and on your mobile network is optimum before purchasing this item.
If network coverage in your area is not suitable, you should choose the radio version of the Birth Alarm Foaling System Set.
Please note that Birth Alarm does not include a SIM card. You will need to buy a SIM and follow the simple set-up instructions in the manual. Network charges may apply for SMS text messages sent by Birth Alarm.