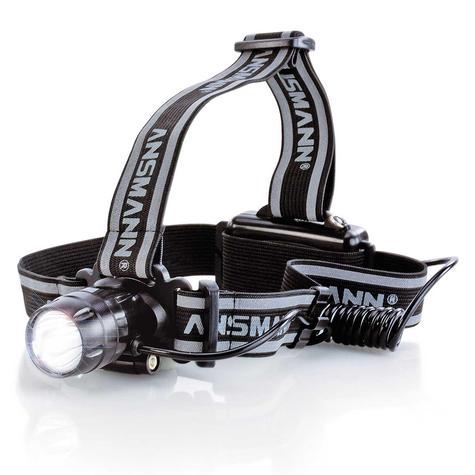 Ansmann Headlight HD3 Torch - Get it now from Battery Charged
The Ansmann HD3 Headlight is an IP54 sealed 3W LED headlight powered by just 3 AAA type batteries giving up to 10 hours operating time from a single set. The Ansmann HD3 can run from rechargeable batteries too but for more like 6 - 8 hours depending on battery capacity.
The batteries are mounted at the back of the strap giving a well balanced feel and allowing the front headlight to be smaller and easier to adjust than many others on the market.
The rear battery compartment incorporates a Rear Flashing Red LED for added safety and visability. The adjustable triple strap design provides a secure fit ensuring the Ansmann HD3 3W LED headlight doesn't slip out of position in use.
Headlights like this Ansmann HD3 are already popular for joggers and mountain bikers, but are now becoming increasingly popular with the rescue services, technicians and tradesmen making them an essential addition to the tool box.