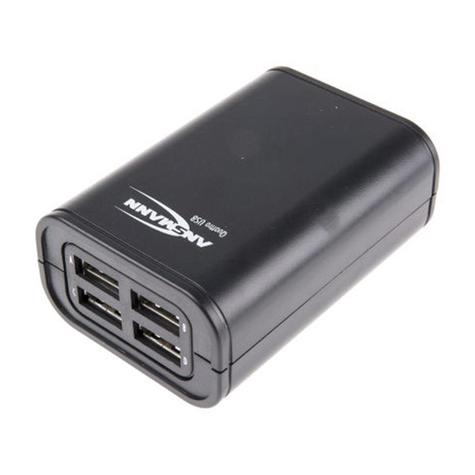 Ansmann Quattro USB Charger - Get it now from Battery Charged
Ansmann Quattro 4 USB Charger
The Ansmann Quattro USB charger has 4 USB ports for charging any USB device either via the mains or in the car. Charge any device using the USB cable that comes with the device. Charge up to four items at once, ideal for a mobile phone, smartphone, blackberry, iPod, MP3 player or digital camera.
Output voltage is 5V. Max Output current when using one USB port is 2000mA. The current is divided by the number of items you plug in. Max current when using two ports is 1000mA, three ports produces 666mA and using four ports the current will be 500mA per port.
Supplied with :- Mains adapter (100-240V AC/ 50-60 Hz) and 12Vdc car adapter.