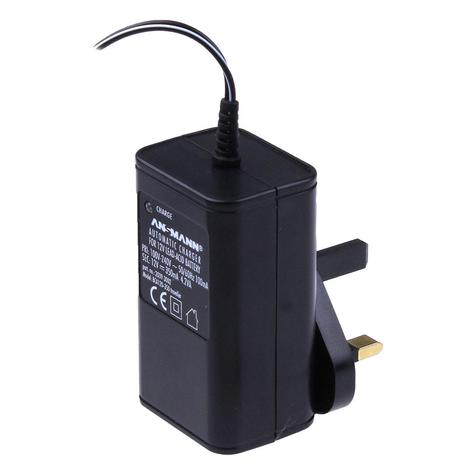 Ansmann Lead Acid Battery Charger 12V 350mAh - Get it now from Battery Charged
The Ansmann BCA 120-350 is a Low Cost Plug-In charger for most types of small 12V Lead Acid Batteries (including Gel filled, Maintenance Free and VRLA). Recommended for 0.7Ah - 9Ah batteries, but it can charge larger batteries over a longer period of time.
This fully automatic battery charger has Short Circuit, Overload and Reverse Connection protection and switches to a trickle charge once the battery is fully charged allowing it to be left connected to your battery indefinitely.
This Ansmann Lead Acid Battery Charger has 6.35mm F01A Spade (Faston) connectors and is suitable for stand-by as well as parallel operation of lead acid/sealed lead acid batteries.
The LED charge indicator lets you know when the battery is charging and when the charger has switched to a trickle charge.