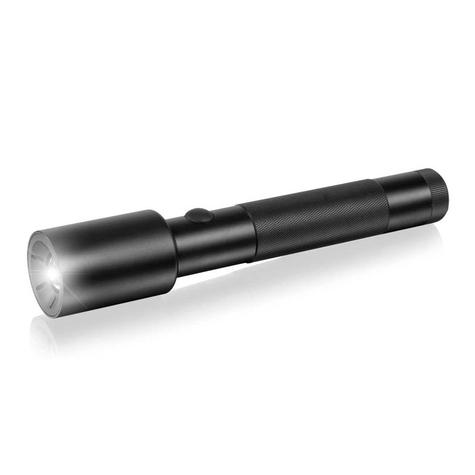 Ansmann T300F Super Bright Torch - Get it now from Battery Charged
The Future T300F is a high performance torch with beam focusing, high quality thermo management and low energy consumption.
It is easy to focus the torch and can be operated with one hand if required. The way in which this torch focuses is unique. When the torch head is turned the LED itself moves up and down inside of the housing. This means that accidental knocks and bumps during use or during transit will not alter the current setting.
This torch features the latest digital LED technology with a 3W LED that provides a strong, consistent beam of light with impressive luminosity.
The housing is made of aircraft style aluminium with slip proof grip and matt black finish. This torch is also splash-proof to IP54.
This torch will last approximately 7 hours of continuous use, has a lighting range of approximately 100m (ANSI FL1) and 160lumen brightness.
This torch includes 2 x C size ANSMANN alkaline batteries and a lanyard.
ANSMANN offer a 3 year warranty with this product.