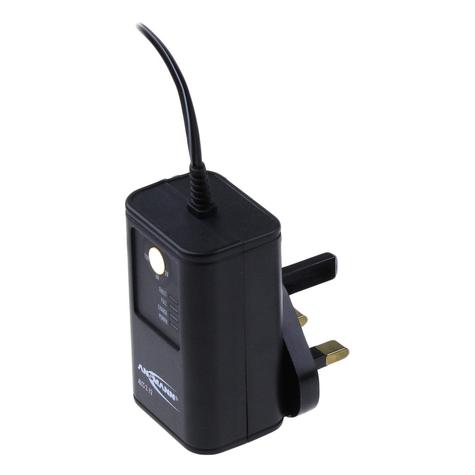 Ansmann ALCS 2-12/0.4 Charger - Get it now from Battery Charged
The Ansmann ALCS 2-12/0.4 is a Lead Acid Battery Charger for 2V, 6V and 12V batteries. The compact and lightweight charger is ideal for cars, boats, motorcycles, scooters, wheeled garden equipment or children's vehicles.
The LED indicators of the charger clearly show the charge progress and lets you know when the battery is ready. The charger can be left connected without fear of overcharging making it a great choice for vehicles that are stored over winter, or for keeping emergency backup batteries charged and ready for use. A long cable of 3.5m is particularly handy and allows charges without an extension cord.