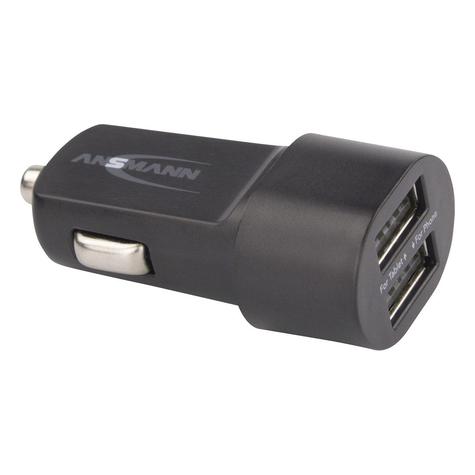 Ansmann Dual USB Car Charger 3.1A - Get it now from Battery Charged
Ansmann Dual USB Car Charger 3.1A
The Dual USB Car Charger 3.1 from ANSMANN is a device with fast charge function and two USB ports for charging your USB devices.
As soon as both USB ports are used the output current divides so that both devices can be charged.
This universal charger is compatible with many devices, e.g. Apple, Samsung, HTC, Sony and many more. The intelligent charge control offers automatic detection for the highest possible charging current for the device, so charging as quickly as the original charger.